Far Cry 4 Analysis | Best & Worst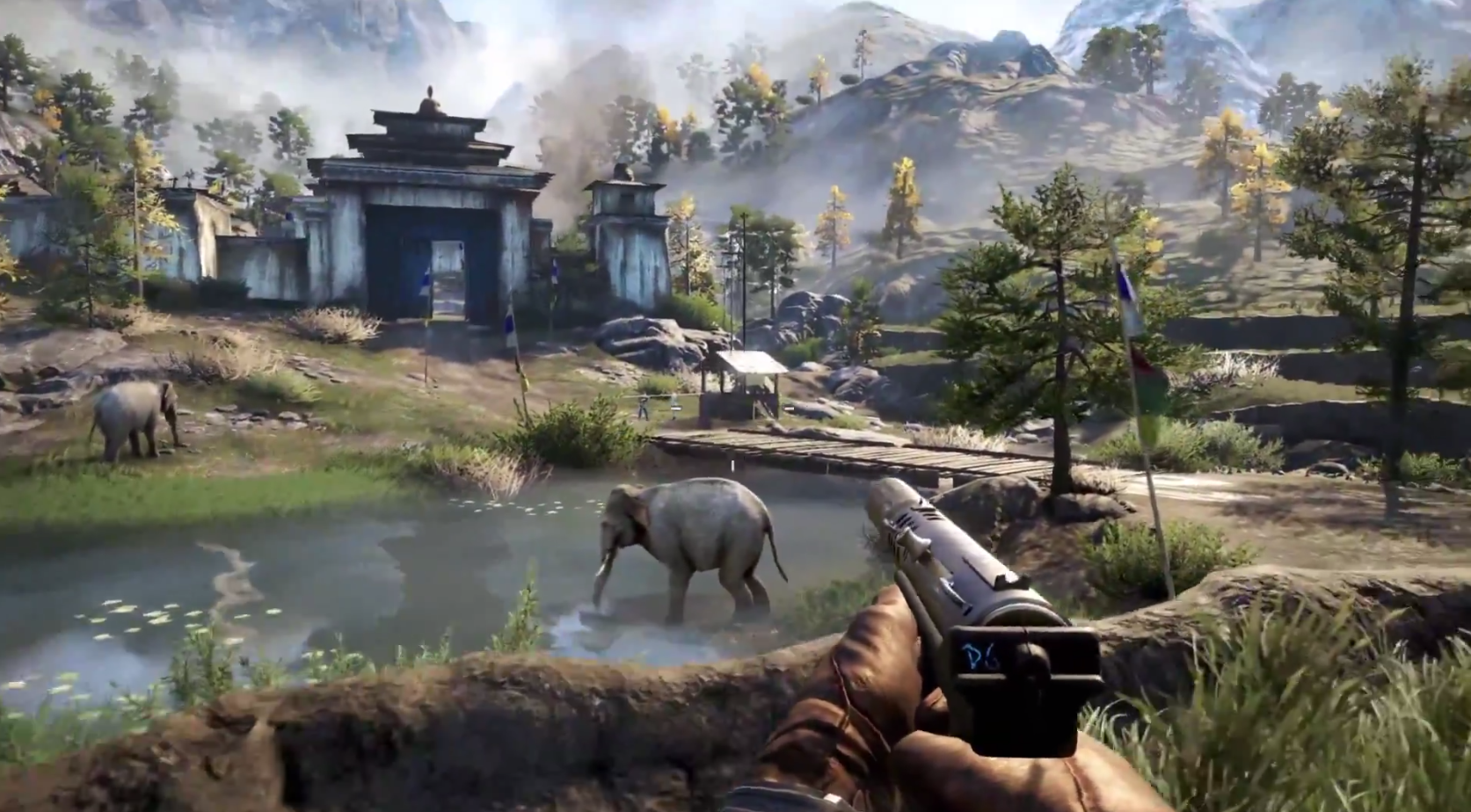 It's just one month before the release of Far Cry 4, and the internet is filled with news and gameplay trailers, showcasing a large part of the game's upcoming features. The third title in the series was a tremendous success, with a rich open world and a great sense of freedom of movement, but will Far Cry 4 rise above it's predecessor? No one will know prior to its official release, but one may analyze its known features and judge them based on the prior experiences.
The first great thing that comes to everyone's minds is the game's world. The action takes place in Kyrat, a region in the Himalayas. Yes, it is a rich and beautiful landscape, just as the tropical world in Far Cry 3. But what makes Kyrat unique is the variety of wild, colorful foliage, along with its corresponding fauna. While in the tropics you had islands, forests and beaches, here you have snowy mountain peaks, lush terrains, rocky edges, rolling valleys and deep forests, filled with all kind of hungry predators. The wilderness is on a whole new level, which means that players will spend a lot of time wandering and exploring, just for the sake of it. I can't wait to explore all the game's regions and ruins and learn their secrets.
The game's arsenal of weapons is also impressive, continuing the franchise's iconic variety of guns and crazy killing instruments, starring harpoons and crossbows along with more noisy and explosive tools. This huge amount of unique weapons was always one of the best features of Far Cry games and it's good to see that it finds itself in a constant evolution. This means that having to face so many types of enemies and dangers that lurk in every corner of the game's gorgeous world will be extremely fun and dynamic, creating lots of ways to deal with every situation.
Game replayability will also be higher than ever. Far Cry 4 will feature two narrative paths, having two different ideologies the player may follow while going through the story. You fill the shoes of Ajay Ghale, a Kyrat native who's come back to scatter his mother's ashes. But soon, you find yourself caught in the game's conflict and take the side of a group called The Golden Path, whose sole purpose is to fight Pagan Min's dictatorship. But the insurgent group has two leaders with two very different visions and ideologies, and it's up to you to side with one of them, thus deviating the game's storyline. This, along with the numerous side-missions you can take, adds to the game's ridiculous size and scope which means that Far Cry 4 will suck a lot more hours that its predecessor.
While it's still too early to talk about bad features, some of them are already noticeable. Being a game developed by Ubisoft, players may find some familiar and monotonous mechanics that weren't received all that well in the past (this, however, depends on each player's preferences). You still unlock locations and quests by hacking radar towers, a feature that haven't been changed since… well, since the first Assassin's Creed. This may create a feeling of boring routine.
Enemy outposts are still present and you have to capture them in order to open fast-travel options and weapon caches. While it provides with plenty of reasons to kill and make use of the game's amazing arsenal of weapons, this may also evoke a sense of familiarity and mundane obstacles which you stumble upon and have to beat them, even if you may not want to.
While these feature aren't all that bad, and certainly not to be called "worst", personally I would prefer an approach a la Tomb Raider, without static enemy outposts and having to climb radio towers in order to advance through the game. But we'll see if Ubisoft made them more appealing, challenging or rewarding.
Ubisoft may seem to have played this safe, sticking to the same lucrative ways, rather than bring too much innovation to the table, but as long as the final product delivers the same fun experience, but more evolved and built upon, they don't need to reinvent the wheel. Far Cry 4 may seem to tick all the right boxes, and that should be enough for players to adore it.
We'll find out when the game launches on November 21st, on PC, PS3, Xbox360, PS4 and Xbox One.