GotGame Truth Machine: Remind Me Why I Need A Next-Gen System
It's the end of the generation.  After an exceedingly long hardware generation we're going to get our dirty little gamer hands on a new piece of technology.  Fans are swooning over specs they hardly understand and insulting each other over which plastic box they prefer (if you choose the wrong one you may be a homosexual which is apparently a bad thing).  I'm trying my best to join in the fervor, but I just can't muster the energy.  As I look at the game lineups, the visuals, and the features of each console, I can't do anything but shrug in indifference.  All I can do is ask myself one simple question.  Why do I need a next gen system?
Why I Buy Game Systems
In general, I buy a system to play games.  For a company to earn my hard earned dollars, they have to do one of two things.  They have to either show me games that I need their system to play, or they need to show me that existing games will be significantly better on their machine.  Simple right? Do the Xbox One or PS4 do those things?  In my humble opinion, no.  When the Wii U was announced it was heavily, and rightfully, criticized for an underwhelming lineup that relied heavily on ports of last generation games.  The Wii U sported six games that were exclusive (not including shovelware like Game Party Champions).  Six games makes for a tough sell, even if one of those games features Mario. So, how do the Xbox One and PS4 fare?  The PS4 will have 3 retail games not available anywhere else (and one downloadable title) in Knack, Killzone: Shadow Fall, and Drive Club (and downloadable Resogun).  The XBox One will have 4 exclusive retail titles in Fighter Within, Dead Rising 3, Forza Motorsport 5, and Ryse: Son of Rome (along with the downloadable titles Crimson Dragon and Killer Instinct). So, where are the system sellers here?  I'm sure there are those out there who really really love Dead Rising, or Killzone, and if you do, you might want to get in on the next generation a little bit early.  If you're not a huge fan of those franchises, then why would you need to buy a PS4 or Xbox One at launch?
Will PS-One Make Your Games Better
Ok, I hear you.  The PS4 situation is different from the one with the Wii U, because of the horsepower of the system.  The graphics are so much better that it's worth the extra $400-510 or an extra $500-560 if you want to go with Microsoft.  From what I've seen so far, I disagree. The Xbox 360 was released at a time when big advancements were being made in GPU technology and HDTVs were becoming mainstream.  These two factors combined to generate a substantial leap in visuals.  Between the Xbox 360's GPU and the PS3's complex but powerful Cell Processor, next gen consoles were fairly cutting edge losing out only to expensive higher end PCs. Do the Xbox One and PS4 provide the same kind of leap in graphics that their predecessors did?  Well, maybe.  It's easy to forget that first generation Xbox 360 efforts were largely mediocre.  Perfect Dark Zero's visuals didn't exactly put God of War to shame.   It really wasn't until games like Gears of War and Uncharted that the power of next-gen consoles became apparent. Is the graphical upgrade of the Xbox One or PS4 worth it?  That's going to depend on your preferences.  For me, no.  The next gen leap in graphics has thus far been used to improve on some of the less obvious features of games.  Assassin's Creed IV now has spiffed up wind and water effects, while COD has fish that move out of the way.  Many games feature nicer textures and will all presumably benefit from a larger pool of RAM.  Games like Battlefield 4 put the extra power of next-gen to good use by allowing larger multiplayer matches, but most games feature only superficial improvements.  Games that were primarily developed for older hardware are not going to reap the full benefits of the PS4 or Xbox One's technology. Games will likely look far better in the future, but as of now the boost in graphics doesn't seem worth the asking price.  If I was the kind of guy who was going to drop half a dime to play graphically enhanced versions of current gen games, I'd probably have invested in a gaming PC by now. So, basically, if you're buying a PS4, you're paying $400-510 (price of the PS3, one extra controller, and year of PSN for non-members) to have the ability to play 3 exclusive titles, and to be able to buy upscaled versions of a small selection of current gen games.  The story is similar for the Xbox One, but the price is $500-620 and you get games like Dead Rising over Killzone.
I Can't Play Potential
None of this is to say the PS4 and Xbox One won't be great systems, or that I won't buy one at some point (in all likelihood when Kingdom Hearts 3 or Mass Effect 4 is available).  Each system has great potential, but I can't play potential.  The Division may wind up being the greatest game ever, Infamous Second Son may be unbelievable, and Microsoft may show off some mind-blowing new uses for the Kinect 2.0.  The hardware behind the Xbox One and PS4 will be capable of producing some great games, and the social and media features of each console have me intrigued.  However, until these systems have the software to show off these features, then neither system offers much to me.  What reason is there to buy either console at launch?
Hype… Just Hype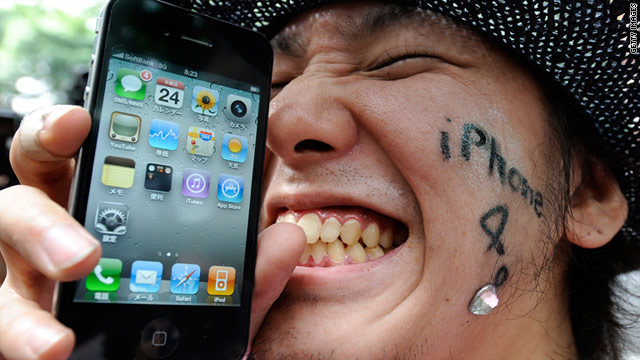 There is simply no good reason to buy a new console at launch unless you're a really REALLY die hard Dead Rising or Killzone fan.
If you think buying a system for the hype alone is worth it, by all means go for it.  If the bragging rights of owning the newest system on the block is worth half a grand to you, then buy one.  I say this without a trace of sarcasm.  As someone who bought a Wii U and 3DS at launch, I certainly know a thing or two about making illogical purchases.  There is nothing wrong with being a fanboy.  If you are so devoted to a company that you will buy their product before there is any reason to buy it, and doing so will make you happy, then go for it.  If your $500 will buy you $500 of joy, spend it.
But, please explain to me what compelling reasons aside from blind devotion and sheep mentality is there to buy either of these consoles at launch?  I just can't see it.  In my eyes, the next gen emperor has no clothes.